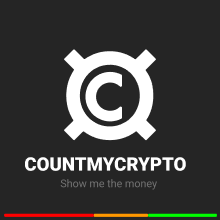 corporate identity
A rebranding of a popular crypto currency portfolio tracker. This project included a full overhaul of the user interface, simplification of UI components, SVG iconography and bespoke user journey that illustrates the steps required for a user to add a new investment to their portfolio.
00 brand identity
The brand and two applied variations
01 style guide
02 user interface SVG icons

03 user interface
Initial interface state, for user without any persisted crypto data. The initial state describes and the process for an inexperienced user.

03 user interface
Returning user with two crypto currencies, showing paid advertising banners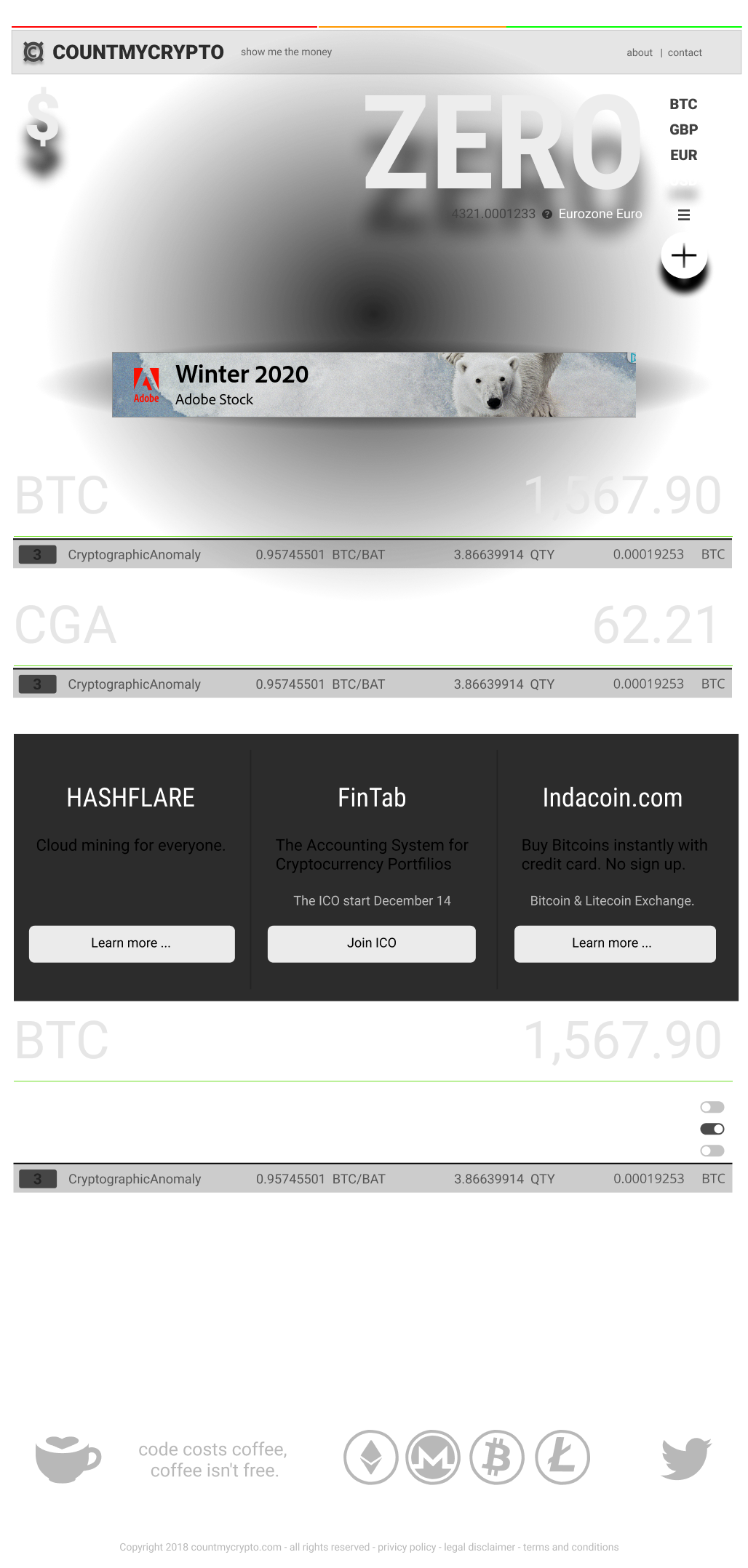 04 user experience (add crypto currency)
The user journey as seperate interactions required to append a new cyrto coin to the portfolio

First the user must search for a coin, by name of code.

The best matched currency options appear as the user type.

After the user selects the coin the UI extends to allow them to enter the quantity